Our mission at Circle of Life Partners is to provide the knowledge families need to navigate the aging journey with elders successfully. This month, I'm taking our program to executives at the Harvard Business School reunion, families in the town of Wellesley, MA and attorneys at the Women's Bar Association. See below for the incredible people who will join me to share their experience and expertise with others.
On the Road Again…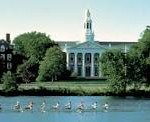 Harvard Business School (not a public event)
Saturday, October 13th, 2:30-3:45 p.m. Aldrich 107
Executives attending their 25th through 45th reunions will participate in a discussion about the key decisions and resources available to navigate the aging journey with older loved ones. The panelists will include Rich Redelfs, General Partner, Foundation Capital LLC,; Jane Beule, Owner of Griffin Black, Inc., a financial advisory practice; and Ken Bacon, retired EVP of Fannie Mae's $193 billion Multifamily Mortgage Business and Advisor to Stanford's Center on Longevity. Follow me on twitter at @colpartners as I moderate the panel.
The following week, I'll be moderating a public forum in Wellesley, MA sponsored by Princeton Alumni of New England (PANE), the Wellesley Free Library and the Wellesley Council on Aging. This program continues my series of public events that bring together local resources and families. The profits from any copies of Don't Give Up on Me! sold during that event will be donated to the Wellesley Council on Aging .
Wellesley Free Library – A Free Public Event – Click here for more information.
Wakelin Room, 530 Washington Street, Wellesley, MA.
Wednesday, October 17th 7:00p.m. to 9:00 p.m.
The theme for this free public event is "Caring for Our Parents and Ourselves." The panel will include four speakers: Dianne Savastano, RN, MBA and founder of Healthassist who will share tips for navigating the health care system; Jim Reynolds, CEO of Caring Companion Home Care, who will help families understand how to select a home care agency; Dr. Anne McCaffrey, Chief Medical Officer of the Marino Center for Integrative Health and Debra Brothers-Klezmer, BSN, who will share strategies for reducing the stress that often accompanies family caregiving.
If you're in the area, stop by for what's sure to be an informative and engaging conversation. No registration is required.
Dianne Savastano will join me on the road again the following week as we provide another program for the Women's Bar Association of Massachusetts. Appropriately, this event includes panelists who will share cases that demonstrate how legal advice and financial planning can smooth the aging journey.
Women's Bar Association – Click here to register for the event.
200 Clarendon Street, 19th floor, Boston, MA
Thursday, October 25, 2012  5:30 p.m. to 7:30 p.m.
Joining Dianne and me on the podium will be Kristin Shirahama, Esq., Partner at Rosenberg, Freedman, and Goldstein, who will describe a complex case involving disability and how she helped that family get the financial resources needed to care for that older loved one well through their later years. Martha Payne, a financial planner for Baystate Financial Services will provide guidance for how to prepare financially for the aging journey with one's parents.
At Circle of Life, we are committed to your health and well-being. Construction of our new website is underway and until it is ready, we will continue to keep you informed about upcoming events through this blog. If you want to be on our  mailing list for a personal invitation, just post a reply.
© Circle of Life Partners